Transportation to Swedish Forestry Expo
Address:
Solvalla Travbana
Travbaneplan 1, 168 64 Bromma
Get here by car:
Ulvsundavägen, Länsväg 279.
Take the exit towards 275/Vällingby/Mariehäll/Solvalla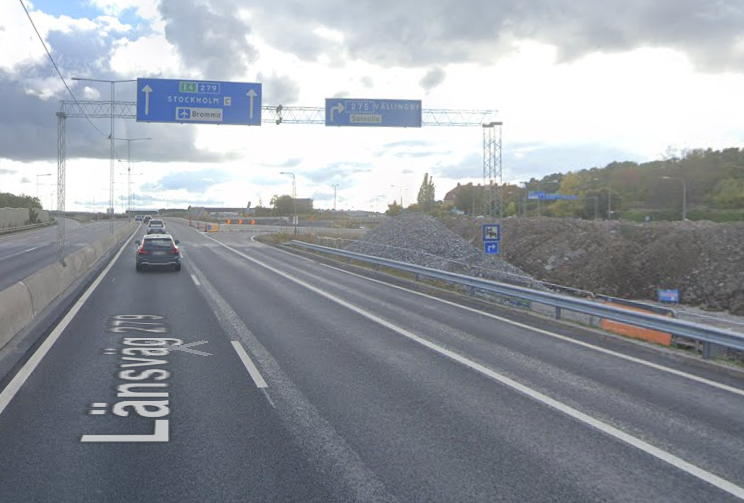 Get here with public transportation:
Please see updated information on www.sl.se

From Stockholm Central Station – Solvalla Bällstavägen:
1. The tube Blue Line towards Hjulsta to Sundbyberg Centrum
2. From Sundbyberg Centrum you can take either our Shuttle bus or Bus 113 to Blackebergs Gård (Bus stop Solvalla).
See time table from Sundbyberg HERE.

From Arlanda Airport ARN:
1. Taxi or Uber/Bolt straight to the entrance
2. Airport bus between Arlanda Airport and Sundbyberg Centrum or Bromma Airport (Bus stop Mariehällskyrkan).
From Sundbyberg you can take our free shuttle buses to the fair.
From Mariehällskyrkan it's approx. a 900m walk (see image below).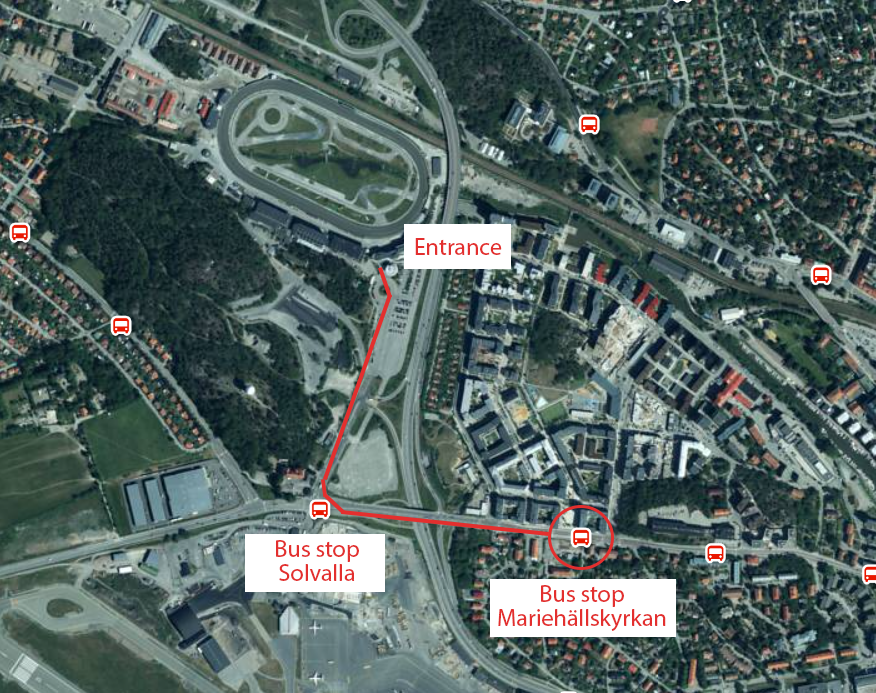 Free Shuttle buses from Sundbyberg Central Station
We have free shuttle buses to the fair and back from Sundbyberg Central Station, address: Järnvägsgatan 6. The buses depart approx. once every 30min throughout the day.